Description
Fitting Recommendations
The 2250 last is EE standard and fits true to size. Only if you have narrow feet, consider ordering half a size down. If you have a very high instep (EEE type), consider ordering half a size up.
Leather Care
Remove dirt with a soft, damp cloth without any solvent. Allow to dry in a dry and shaded area. Subsequently, apply cream or oil for oily leather footwear lightly with a sponge for better coverage.
Our Genuine Leather Guaranty Policy
The animal from which the leather is obtained may have suffered small scars throughout its life. This is why we do not consider any slight imperfections such as natural leather wrinkles, slight tonal differences from one piece to another, or in areas within the same boot, and/or naturally closed and healed scars as manufacturing defects.
Nuestra campeona desde 1955.
Hecha 100% por manos Mexicanas.
Crazy Brown style Cowhide with a greasy effect.
Straw colored waxed pigskin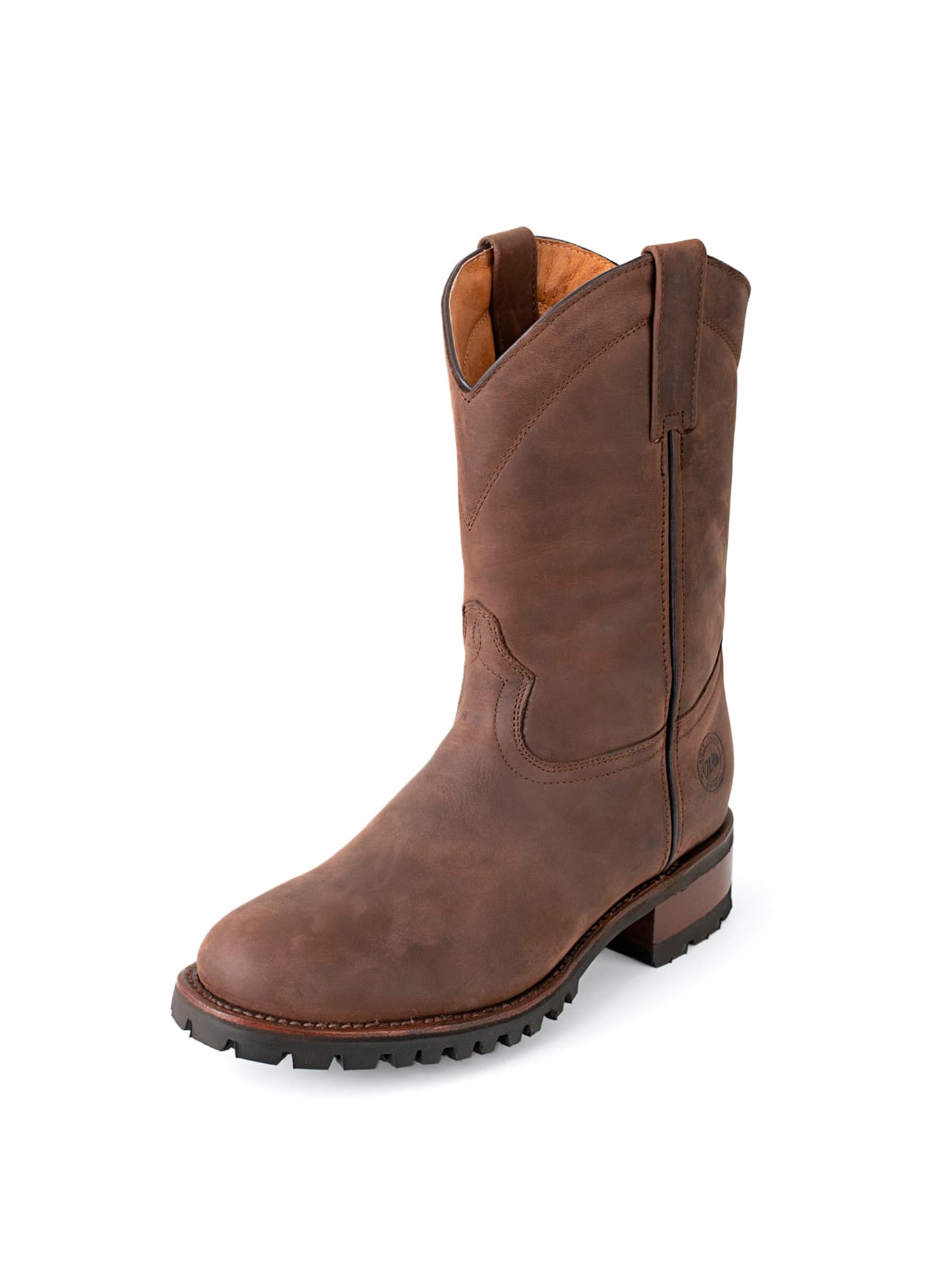 Suela Track Negra de Hule
Tacón: Recto de 4 cm
Altura: 26 cm