Description
Fitting Recommendations
The 300 last is standard EE with a slightly longer and wider look than our 204. If you have a very slender foot, we recommend going half a point below your normal size. For more doubts about your potential size, you can contact us directly, and we will be happy to assist you.
Leather Care
Remove dirt with a soft, damp cloth without any solvent. Allow to dry in a dry and shaded area. Subsequently, apply our Self Shine Cream using a soft cloth or sponge for better coverage. With a flannel you can rub and shine. If you wish to slightly darken the leather, you can also apply our Horse Grease moderately.
Our Genuine Leather Guaranty Policy
The animal from which the leather is obtained may have suffered small scars throughout its life. This is why we do not consider any slight imperfections such as natural leather wrinkles, slight tonal differences from one piece to another, or in areas within the same boot, and/or naturally closed and healed scars as manufacturing defects.
Será tu mejor compañero de aventuras.
Te brindará mayor confort y durabilidad.
Whiskey colored Genuine American Bison Leather with a waxed effect. The grain may vary for each pair as it is 100% natural from the bison's neck. Bovine leather with a distressed effect on the tongue.
High friction resistant antibacterial textile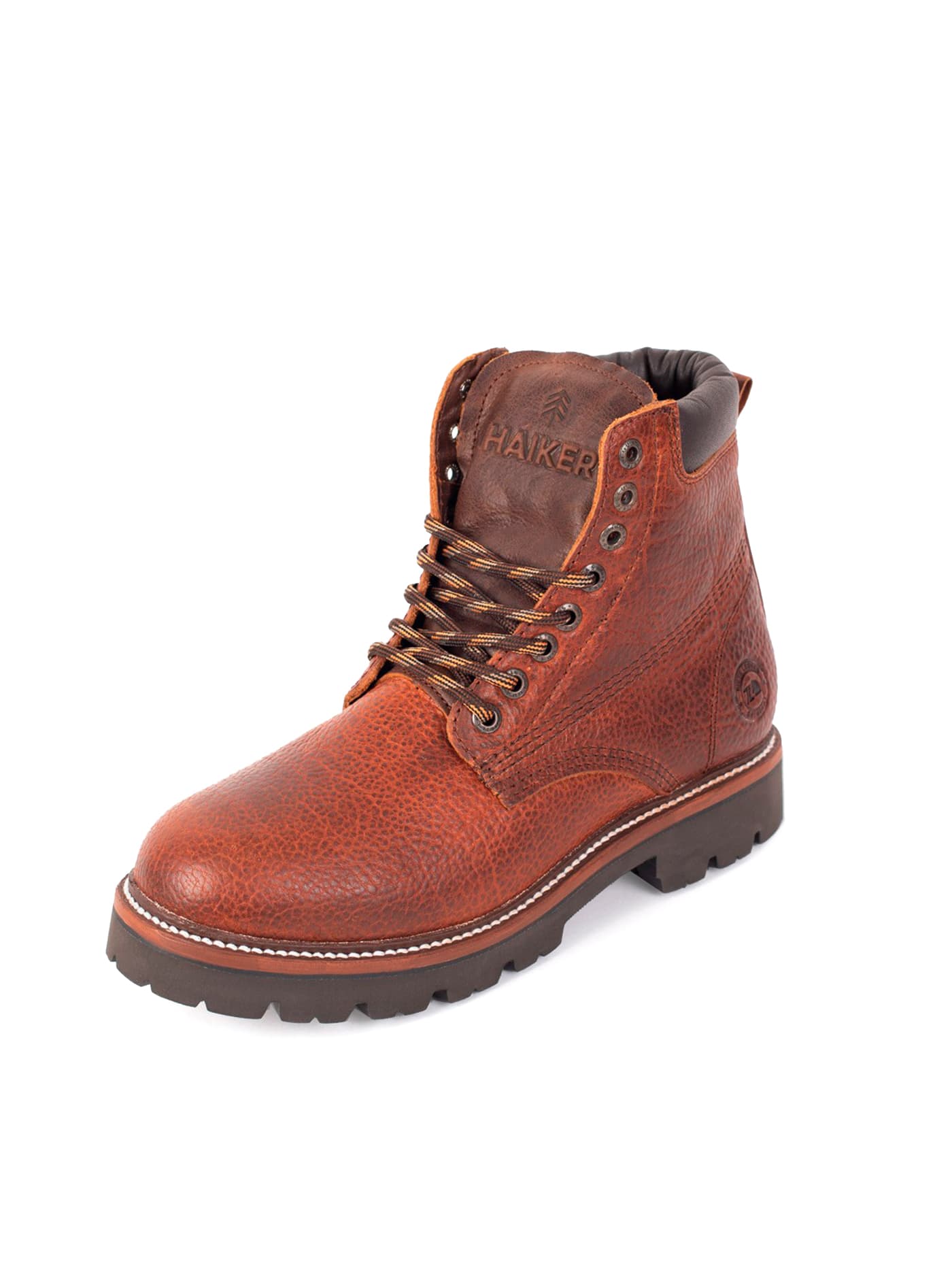 La Suela XL® Richfield-Track Negra es de material ligero, flexible, comfortable y resistente con un diseño original, exclusivo, versátil e innovador.
Tacón: Recto de 3 cm
Altura: 14 cm